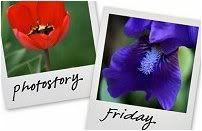 Hosted by Cecily and MamaGeek




Last weekend we attended the high school production of Grease with our friends. Many of my daughter Heather's friends performed in the musical. It was a fantastic production and several of the kids really wowed me! Although all the kids did a marvelous job, two in particular really stood out to me. I thought the part of Rizzo was nailed to a "T" and Heather's buddy Ryan played a very memorable Eugene. Great job guys!

Ryan played a FABULOUS Eugene! Definitely a star of "Rydel High!"

Heather and Ryan after the show.

Heather and I, along with friends, also went to see Ryan perform in the fall play. We can always count on a colorful character in Ryan!