Where were you when the world stopped turning that September Day?
In memory of those lost September 11, 2001 and in honor of all those who continue to serve our country: our military, police force, firemen. Thank you all!
In honor of personal loved ones now serving in Iraq:
my brother in law Mike
my daughter's boyfriend John
And in honor of personal loved ones and friends serving in the military at home and abroad:
My nephew Chris
My cousin Josh
My friend Lowell
My friend John
My cousin's husband Michael
I remember.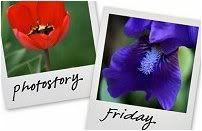 Hosted by Cecily and MamaGeek